UPCOMING EVENTS

16TH ANNUAL LIGHTED CHRISTMAS PARADE - NOVEMBER 25, 2017


Join us for the 16th Annual Lighted Christmas Parade on Saturday, November 25, 2017 at 6:00 PM. The parade will travel up Hwy. 5 from Central Bank to Laurie Mall where Santa & Mrs. Claus will meet with the boys & girls inside the mall after the parade. The theme this year is "The 12 Days of Christmas." To register your float, call the Lake West Chamber at 573-374-5500.
DOWNLOAD FLYER

2017 LAKE AREA COMMUNITY ORCHESTRA WINTER CONCERT SCHEDULE


All concerts begin at 7 PM except for Eldon and are free to the public..

Community Christian Church, Camdenton Sun. November 26, 2017
First Baptist Church, Eldon * 7:30 p.m. Tues. November 28, 2017
West Lake Christian Church, Route O, Laurie Sun. December 3, 2017
Hope Lutheran Church, Hwy 54, Osage Beach Tues. December 5, 2017
Versailles Royal Theatre, Versailles Sun. December 10, 2017
Lake Ozark Christian Church, Lake Ozark Tues. December 12, 2017

VISIT WEBSITE
2017 EUGENE INVITATIONAL BOYS BASKETBALL TOURNAMENT - NOVEMBER 28 THRU DECEMBER 2, 2017
Listen to coverage of the Versailles Tigers in the 2017 Eugene Invitational Boys Basketball Tournament Nov 28th- Dec 2nd.
DOWNLOAD BRACKET

NATIONAL FEDERATION OF PROFESSIONAL BULLRIDERS NATIONAL FINALS - DECEMBER 1 & 2, 2017
The NFPB National Finals are going to be held in Sedalia at the Matthewson Exhibition Center on December 1st and 2nd at 7:00 PM. The National Finals for the NFPB will showcase the top 25 bullriders in the world. We will have cowboys from all over the country as well as cowboys from Brazil and Mexico!
Tickets: Adults $15 ~ Children 4-12: $8 ~ Under 4 FREE.
DOWNLOAD FLYER


ELECTRIC CHRISTMAS PARADE - DECEMBER 9, 2017


Join us at Rock Island Park for the 2017 Electric Christmas Parade. The parade starts at 5 PM and features Santa Claus, The Noble Eagles Grinch, Marching Mustangs, EHS Choir and MORE! Refreshments provided by local organizations.
DOWNLOAD FLYER
2017 DRIVE IT HOME RAFFLE
Go the distance with our Drive it Home Raffle Every one of Special Olympics Missouri athletes strives to go the distance for a WIN! You can be a WINNER by supporting them through our Drive it Home Raffle. Our partner, Missouri Automobile Dealers Association is generously donating a 2017 Honda Pilot this year. Proceeds benefit Special Olympics Missouri's year-round program of sports training and competition for children and adults with intellectual disabilities.
VISIT WEBSITE | BUY TICKETS DIRECTLY


ADDITIONAL 2017 EVENTS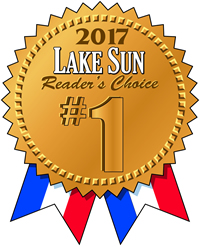 EVENT CALENDAR | BUY TICKETS
With Live Entertainment every weekend during the Summer, water front docking, indoor and outdoor bars, outdoor hottubs, and a swim-up bar, H.Toad's has all the right ingredients for the best party atmosphere at the Lake of the Ozarks.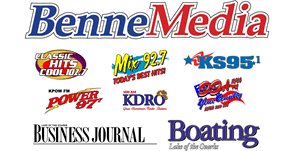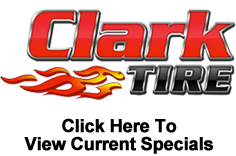 LIKE US ON FACEBOOK