Join the crowd at the single largest one day boating event at Lake of the Ozarks. Benne Media, Today's Best Hits Mix 92.7, Classic Hits 102.7, Power 97.7, KS95.1, Lake of the Ozarks Business Journal, Boating Lake of the Ozarks Magazine, Dog Days Bar & Grill, and The Lake of the Ozarks Marine Dealers Association invite ALL BOATERS to Dog Days to join us for an afternoon filled with boating, family, friends, games, prizes and a FREE CONCERT WITH LIVE BANDS. 12-5.
GET MORE INFORMATION HERE!




Join KS95 at the City of Eldon's 4th of July Festivities.
Activities will include:
7:00 AM
Registration 5-K
7:30 AM
5-K Run/Walk
10:00 AM
City of Eldon/Miller County Parade
12:00 - 3:00 PM
$2 Swim at Eldon Aquatic Center
12:00 PM - Dusk

Dusk VFW set up at Airpark with Bounce Houses for a small charge and a Military Jeep display

Faith Baptist Church will have food for sale
Faith Baptist Church will have a craft booth at no charge

1:00 PM - 5:00 PM
Free Face Painting - Sponsored Central Bank
5:00 PM - Dusk
DJ Leo Case - Sponsored by Central Bank
Dusk
Citizen's Bank Fireworks Display: KS 95 will air special music simulcast with the fireworks

NOW THROUGH SEPTEMBER 13, 2016
FREE RIDE GIVEAWAY. WIN ONE OF TWO MOTORCYCLES THIS YEAR!

UPCOMING EVENTS

MILLER COUNTY FAIR - JULY 5 - 9, 2016
It's fair time! Join us for live music, figure 8 race, a demolition derby, truck & tractor pulls, youth livestock shows, the 4-H & FFA Exhibit Hall and a carnival. Wednesday is open gate (free admission) at the fairgrounds. Armbands are available nightly for $20.00 with unlimited rides from 6 pm to 10:30 pm.  Armbands may also be purchased in advance for $15.00 from area merchants and banks before the fair begins.
VISIT WEBSITE
2016 HOT SUMMER NIGHTS CRUISE
May 12 - June 10 - July 8th - August 12 - September 9
Cruisin' on the Bagnell Dam Strip in Lake Ozark, MO


Free Admission & Participation for Missouri's top family friendly cruise event!
All makes and models of cars, trucks and motorcycles are welcome!
Great food, fun and shopping!
Helicopter rides, music and entertainment from 6pm-11pm!
Clowns, facepainting and more for the kids!

BIKE NIGHT - THIRD THURSDAY OF EVERY MONTH STARTS APRIL 21, 2016
Join us on the Bagnell Dam Strip each third Thursday of each month. Join in the fun of a poker walk, bounce from each participating Bar for your chance to win cash and donate to Lake area Buddy Pack Programs to benefit lake area children! T-shirt sales will benefit the Buddy Pack Program.
DOWNLOAD POSTER | DOWNLOAD T-SHIRT DESIGN | VISIT WEBSITE

22ND ANNUAL THREE RIVERS RUN - JULY 20, 2016

An adventurous 240 mile personal watercraft run that begins on the Osage River below Bagnell Dam, continues down the Missouri & Mississippi Rivers, then ends at the St. Louis Arch.  The entry fee is $750 which includes all fuel, oil, lunch and post-party celebration.  This is a fun-filled day on the water that you won't want to miss!  Raffle tickets may be sold for $20 each to assist participants in raising the entry fee.  This year the prize for the raffle is a 2015 Sea-Doo Spark and trailer valued at $8,239 donated by Yacht Club Powersports.  Rider registration, silent auction and raffle ticket drawing will be held Tuesday, July 19th at 6:00 pm at Dog Days. Proceeds benefit the Tri-County YMCA. Tickets can be obtained at your Tri-County YMCA, Yacht Club Powersports, KLOZ/K QUL Radio Station, Dog Days or Wobbly Boots. For more information call: 573-348-9230 or email

bjacobi@lakeymca.org

or visit

www.lakeymca.org

.

DOWNLOAD FLYER | VISIT WEBSITE | DOWNLOAD PROGRAM

ADDITIONAL 2016 EVENTS

2016 PEPSI GRANDSTAND LINEUP

Aug. 11 - 3 DOORS DOWN WITH SHAMAN'S HARVEST $35/$30/$25/$20
Aug. 12 - BRETT ELDREDGE WITH BELLES AND WHISTLES $35/$30/$25/$20
Aug. 13 - JOHN KAY & STEPPENWOLF WITH FOGHAT AND MOLLY HATCHET $30/$25/$20/$15
Aug. 16 - CHRIS JANSON WITH LOCASH $20/$15
Aug. 17 - JAMEY JOHNSON AND JOHN ANDERSON $20/$15
Aug. 18 - NEWSBOYS WITH HAWK NELSON $25/$20
Aug. 19 - RED DIRT COUNTRY NIGHT FEATURING RANDY ROGERS BAND, JASON BOLAND & HE STRAGGLERS, AND STONEY LARUE $15/$10
Aug. 20 - LADY ANTEBELLUM WITH KELSEA BALLERINI $50/$45/$40/$35

Tickets On Sale – through ticketmaster.com or by phone at
800-796-6776 or 800-745 3000.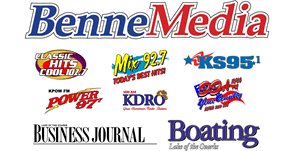 Registration Locations:
Precision Auto in Osage Beach

Eldon Lanes

Ellis Battery in Camdenton

All 4 Gasco Propane locations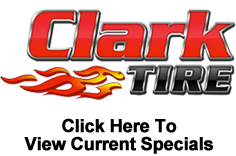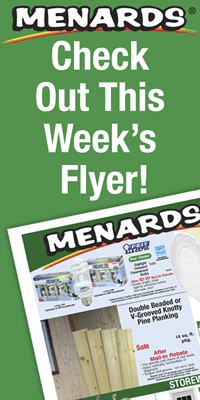 LIKE US ON FACEBOOK